2022

Tarifs
7 nuits de
€3,155 à €4,585
Valliole, Lecchi in Chianti - Gaiole in Chianti - Sienne et le Chianti
4 chambres
4 salles de bain
8 personnes
Piscine Privée
---
Cette vaste villa du XVIIe siècle est idéalement située en plein cœur de la campagne vallonnée du Chianti avec vues sur les chênaies, vignobles et oliveraies environnants. Magnifiquement restaurée, Valliole respire l'élégance et mêle harmonieusement sols en terre cuite, plafonds à poutres apparentes, mobilier contemporain et œuvres d'art moderne. Composée d'une villa principale et d'une petite annexe, cette propriété pouvant accueillir jusqu'à huit personnes est parfaite pour une grande famille ou un groupe d'amis souhaitant se détendre et profiter de la splendeur des environs tout en admirant le paysage.
Les grands jardins parsemés de chemins de pierre, remplis de fleurs colorées odorantes et ponctués d'oliviers sont tout simplement adorables. Vous y découvrirez une pergola spacieuse surplombant la grande piscine privée et meublée d'une table et de chaises, ainsi qu'un bâtiment en pierre équipé d'une table, de bancs, d'un barbecue et d'un évier. Vous pourrez également choisir de vous détendre au plein air près du salon ou à l'avant de la villa. Le sentiment de luxe continue au bord de la piscine privée implantée légèrement en contrebas de la maison et offrant suffisamment d'espace pour prendre un bain de soleil tout en admirant les vues spectaculaires de la ville de Sienne. Le hameau toscan de Lecchi in Chianti avec sa petite épicerie, son restaurant et son bar, se trouve à 5 minutes de route ou à une demi-heure de marche à travers les vignobles, tandis que les nombreux restaurants, le supermarché et les charmantes boutiques de Radda in Chianti sont à 15 minutes en voiture.
Rez-de-chaussée

Hall
Placard, console, chaise, cheminée, escalier menant au premier étage, entrée.
Salon-salle à manger
Deux canapés, deux chaises, poêle à bois, table et chaises, placard, deux portes-fenêtres menant à la terrasse.
Cuisine
Entièrement équipée.
Premier étage

Bibliothèque
Table, deux chaises, poêle à bois.
Chambre 1
Lits jumeaux (peuvent être convertis en un lit double), deux armoires, table.
Salle de bain attenante
Douche, lavabo, WC.
Chambre 2
Lit double (ne peut pas être converti en lits jumeaux).
Salle de bain attenante
Baignoire, douche, WC, lavabo.
Chambre 3
Lit double (ne peut pas être converti en lits jumeaux).
Salle de bain
Baignoire, douche, lavabo double, WC.
Annexe

Cuisine-salle à manger
Coin cuisine entièrement équipé, table et chaises, porte-fenêtre menant à la terrasse.
Chambre principale
Lit double (ne peut pas être converti en lits jumeaux), armoire, deux chaises.

Salle de bain
Baignoire balnéo, douche, lavabo, WC.
Notre avis
Cette somptueuse villa au décor chic et insolite est digne de figurer sur les pages d'un magazine de déco. Dotées d'éléments tels que la baignoire balnéo de sa chambre principale, la propriété se hisse à un niveau de luxe comparable à celui d'un grand hôtel. Ses invités auront donc du mal à choisir entre profiter de son élégant intérieur et se détendre au bord de sa piscine tout en admirant la vue.
Notes
Quatre chambres. Quatre salles de bain, dont deux attenantes. Toutes les chambres sont équipées d'un ventilateur au plafond. En hiver, la maison est chauffée par un système de chauffage au sol et de radiateurs. Un ménage rapide de la cuisine et des salles de bain les mardis et jeudis matins est inclus dans la location. Une buanderie équipée d'un lave-linge se trouve près de la terrasse principale.
Moustiquaires Aux Fenêtres Des Chambres
Cheminée: Poêle
Piscine
Dotée d'un petit escalier roman dans un coin, la piscine est entourée d'une terrasse pavée et meublée de chaises longues. Une tonnelle couverte de lierre disposant également de chaises longues et de bancs, ainsi qu'une douche et des toilettes se trouvent à proximité. Une douche extérieure est également à disposition. Taille de la piscine : 12m x 6m – profondeur de 1,4m. Ouverte de Pâques à octobre, si le temps le permet.
---
Aménagements
Réfrigérateur/ Congélateur
Moustiquaires aux fenêtres
Les expériences uniques de To Toscane
Gagnez du temps et profitez de services et expériences personnalisés grâce à nos experts de la Toscane: Chefs privés, dégustations de vin et activités pour enfants entre autre. Grâce à nos connaissances locales inégalées, vous pourrez obtenir un accès privilégié aux trésors cachés de la Toscane et faire de votre voyage une expérience inoubliable. Cliquez ici pour plus d'informations.

Commentaire:
"Excellent service de conciergerie !! Les recommandations de Valentina Petri et son désir de nous aider à force de conseils ont été inestimables. Elle a répondu très rapidement à toutes nos questions et ses suggestions ont été très appréciées."
Source: https://uk.trustpilot.com/review/to-tuscany.com



---
Tarifs de la villa
Plage de dates
Prix pour 7 nuits
26 Mar - 28 Mai 2022
€3,155
28 Mai - 09 Juil 2022
€3,440
09 Juil - 27 Aoû 2022
€4,585
27 Aoû - 24 Sep 2022
€3,440
24 Sep - 12 Nov 2022
€3,155
12 Nov - 17 Déc 2022
€3,155
17 Déc - 31 Déc 2022
€3,440
Plage de dates
Prix pour 7 nuits
31 Déc - 07 Jan 2023
€3,600
07 Jan - 25 Mar 2023
€3,300
25 Mar - 27 Mai 2023
€3,300
27 Mai - 08 Juil 2023
€3,600
08 Juil - 26 Aoû 2023
€4,800
26 Aoû - 23 Sep 2023
€3,600
23 Sep - 11 Nov 2023
€3,300
11 Nov - 16 Déc 2023
€3,300
16 Déc - 30 Déc 2023
€3,600
---
Règlement intérieur
Taxe de séjour doit être payée à votre arrivée: 1,50 par personne et par nuit (quelques exceptions sont applicables)
Facturation en fonction de l'utilisation : Chauffage de la villa
Guide d'arrivée
Les arrivées se font entre
Les arrivées se font entre 16:00 - 19:00.Les départs se font avant 10:00.
Route d'approche: Non goudronnée, droite
Parking: privé sur place - 5 places de parking couvertes
---

Vous souhaitez réserver une arrivée ou un départ autre qu'un samedi ?
Veuillez remplir le formulaire ci-dessous et nos spécialistes des villas vous contacteront pour répondre à votre demande.
---
L'équipe de To Toscane

Tel: +33 (0)5799 80007
Agencement (190 m2)
Rez de chaussée





Annexe rez de chaussée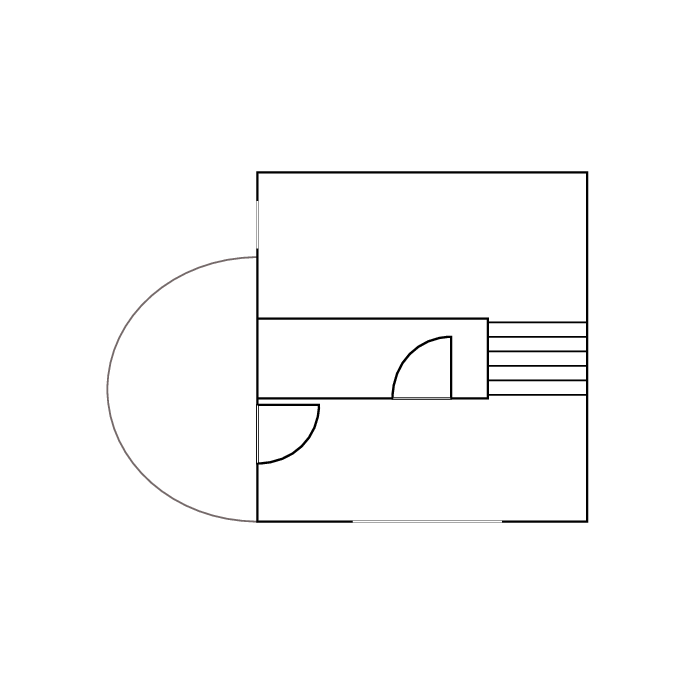 Premier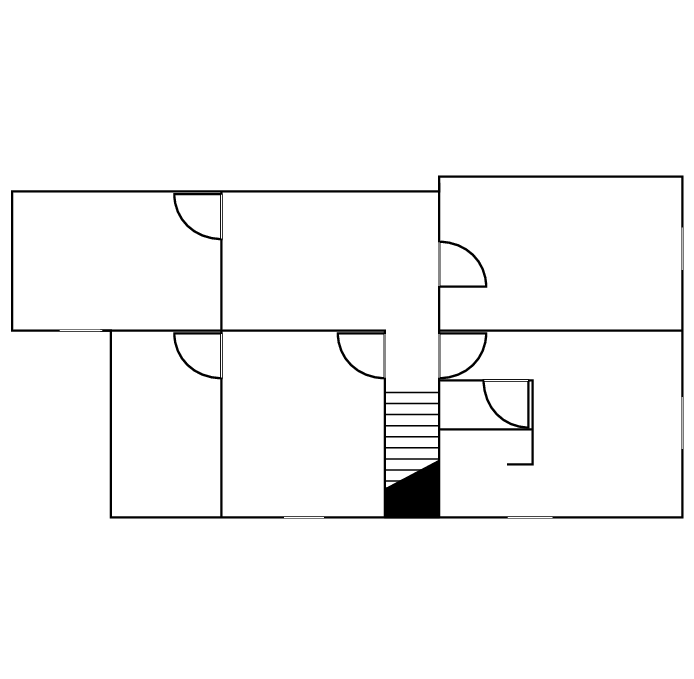 ---
Emplacement de la villa
À quelle distance se trouvent les aéroports? Distances et temps de conduite
Aéroport de Florence: 75km - 1h 16m
Aeroporto Perugia: 126km - 1h 38m
Aeroporto Pisa: 135km - 1h 53m
À quelle distance se trouvent les villes les plus proches? Distances et temps de conduite
Radda in Chianti: 8km - 0h 14m
Gaiole in Chianti: 11km - 0h 16m
Volpaia: 14km - 0h 23m
Valliole se situe à 2 km de Lecchi in Chianti, bien que les pages Web disent que la ville la plus proche, Lecchi in Chianti, soit un petit village, une épicerie avec un comptoir à provisions s'y trouve néanmoins, ainsi qu'un bar café qui est ouvert de Pâques à octobre et un restaurant ouvert toute l'année.
Le village de San Sano se trouve aussi à quelques pas du hameau de Valliole. La ville du Chianti, Radda in Chianti, est à un quart d'heure en voiture.
---
Appréciations: Valliole

---
mai 2022
| | | | | | | |
| --- | --- | --- | --- | --- | --- | --- |
| L | M | M | J | V | S | D |
| | | | | | | 1 |
| 2 | 3 | 4 | 5 | 6 | 7 | 8 |
| 9 | 10 | 11 | 12 | 13 | 14 | 15 |
| 16 | 17 | 18 | 19 | 20 | 21 | 22 |
| 23 | 24 | 25 | 26 | 27 | 28 | 29 |
| 30 | 31 | | | | | |
juin 2022
| | | | | | | |
| --- | --- | --- | --- | --- | --- | --- |
| L | M | M | J | V | S | D |
| | | 1 | 2 | 3 | 4 | 5 |
| 6 | 7 | 8 | 9 | 10 | 11 | 12 |
| 13 | 14 | 15 | 16 | 17 | 18 | 19 |
| 20 | 21 | 22 | 23 | 24 | 25 | 26 |
| 27 | 28 | 29 | 30 | | | |
juillet 2022
| | | | | | | |
| --- | --- | --- | --- | --- | --- | --- |
| L | M | M | J | V | S | D |
| | | | | 1 | 2 | 3 |
| 4 | 5 | 6 | 7 | 8 | 9 | 10 |
| 11 | 12 | 13 | 14 | 15 | 16 | 17 |
| 18 | 19 | 20 | 21 | 22 | 23 | 24 |
| 25 | 26 | 27 | 28 | 29 | 30 | 31 |
août 2022
| | | | | | | |
| --- | --- | --- | --- | --- | --- | --- |
| L | M | M | J | V | S | D |
| 1 | 2 | 3 | 4 | 5 | 6 | 7 |
| 8 | 9 | 10 | 11 | 12 | 13 | 14 |
| 15 | 16 | 17 | 18 | 19 | 20 | 21 |
| 22 | 23 | 24 | 25 | 26 | 27 | 28 |
| 29 | 30 | 31 | | | | |
septembre 2022
| | | | | | | |
| --- | --- | --- | --- | --- | --- | --- |
| L | M | M | J | V | S | D |
| | | | 1 | 2 | 3 | 4 |
| 5 | 6 | 7 | 8 | 9 | 10 | 11 |
| 12 | 13 | 14 | 15 | 16 | 17 | 18 |
| 19 | 20 | 21 | 22 | 23 | 24 | 25 |
| 26 | 27 | 28 | 29 | 30 | | |
octobre 2022
| | | | | | | |
| --- | --- | --- | --- | --- | --- | --- |
| L | M | M | J | V | S | D |
| | | | | | 1 | 2 |
| 3 | 4 | 5 | 6 | 7 | 8 | 9 |
| 10 | 11 | 12 | 13 | 14 | 15 | 16 |
| 17 | 18 | 19 | 20 | 21 | 22 | 23 |
| 24 | 25 | 26 | 27 | 28 | 29 | 30 |
| 31 | | | | | | |
novembre 2022
| | | | | | | |
| --- | --- | --- | --- | --- | --- | --- |
| L | M | M | J | V | S | D |
| | 1 | 2 | 3 | 4 | 5 | 6 |
| 7 | 8 | 9 | 10 | 11 | 12 | 13 |
| 14 | 15 | 16 | 17 | 18 | 19 | 20 |
| 21 | 22 | 23 | 24 | 25 | 26 | 27 |
| 28 | 29 | 30 | | | | |
décembre 2022
| | | | | | | |
| --- | --- | --- | --- | --- | --- | --- |
| L | M | M | J | V | S | D |
| | | | 1 | 2 | 3 | 4 |
| 5 | 6 | 7 | 8 | 9 | 10 | 11 |
| 12 | 13 | 14 | 15 | 16 | 17 | 18 |
| 19 | 20 | 21 | 22 | 23 | 24 | 25 |
| 26 | 27 | 28 | 29 | 30 | 31 | |
janvier 2023
| | | | | | | |
| --- | --- | --- | --- | --- | --- | --- |
| L | M | M | J | V | S | D |
| | | | | | | 1 |
| 2 | 3 | 4 | 5 | 6 | 7 | 8 |
| 9 | 10 | 11 | 12 | 13 | 14 | 15 |
| 16 | 17 | 18 | 19 | 20 | 21 | 22 |
| 23 | 24 | 25 | 26 | 27 | 28 | 29 |
| 30 | 31 | | | | | |
février 2023
| | | | | | | |
| --- | --- | --- | --- | --- | --- | --- |
| L | M | M | J | V | S | D |
| | | 1 | 2 | 3 | 4 | 5 |
| 6 | 7 | 8 | 9 | 10 | 11 | 12 |
| 13 | 14 | 15 | 16 | 17 | 18 | 19 |
| 20 | 21 | 22 | 23 | 24 | 25 | 26 |
| 27 | 28 | | | | | |
mars 2023
| | | | | | | |
| --- | --- | --- | --- | --- | --- | --- |
| L | M | M | J | V | S | D |
| | | 1 | 2 | 3 | 4 | 5 |
| 6 | 7 | 8 | 9 | 10 | 11 | 12 |
| 13 | 14 | 15 | 16 | 17 | 18 | 19 |
| 20 | 21 | 22 | 23 | 24 | 25 | 26 |
| 27 | 28 | 29 | 30 | 31 | | |
avril 2023
| | | | | | | |
| --- | --- | --- | --- | --- | --- | --- |
| L | M | M | J | V | S | D |
| | | | | | 1 | 2 |
| 3 | 4 | 5 | 6 | 7 | 8 | 9 |
| 10 | 11 | 12 | 13 | 14 | 15 | 16 |
| 17 | 18 | 19 | 20 | 21 | 22 | 23 |
| 24 | 25 | 26 | 27 | 28 | 29 | 30 |
mai 2023
| | | | | | | |
| --- | --- | --- | --- | --- | --- | --- |
| L | M | M | J | V | S | D |
| 1 | 2 | 3 | 4 | 5 | 6 | 7 |
| 8 | 9 | 10 | 11 | 12 | 13 | 14 |
| 15 | 16 | 17 | 18 | 19 | 20 | 21 |
| 22 | 23 | 24 | 25 | 26 | 27 | 28 |
| 29 | 30 | 31 | | | | |
juin 2023
| | | | | | | |
| --- | --- | --- | --- | --- | --- | --- |
| L | M | M | J | V | S | D |
| | | | 1 | 2 | 3 | 4 |
| 5 | 6 | 7 | 8 | 9 | 10 | 11 |
| 12 | 13 | 14 | 15 | 16 | 17 | 18 |
| 19 | 20 | 21 | 22 | 23 | 24 | 25 |
| 26 | 27 | 28 | 29 | 30 | | |
juillet 2023
| | | | | | | |
| --- | --- | --- | --- | --- | --- | --- |
| L | M | M | J | V | S | D |
| | | | | | 1 | 2 |
| 3 | 4 | 5 | 6 | 7 | 8 | 9 |
| 10 | 11 | 12 | 13 | 14 | 15 | 16 |
| 17 | 18 | 19 | 20 | 21 | 22 | 23 |
| 24 | 25 | 26 | 27 | 28 | 29 | 30 |
| 31 | | | | | | |
août 2023
| | | | | | | |
| --- | --- | --- | --- | --- | --- | --- |
| L | M | M | J | V | S | D |
| | 1 | 2 | 3 | 4 | 5 | 6 |
| 7 | 8 | 9 | 10 | 11 | 12 | 13 |
| 14 | 15 | 16 | 17 | 18 | 19 | 20 |
| 21 | 22 | 23 | 24 | 25 | 26 | 27 |
| 28 | 29 | 30 | 31 | | | |
septembre 2023
| | | | | | | |
| --- | --- | --- | --- | --- | --- | --- |
| L | M | M | J | V | S | D |
| | | | | 1 | 2 | 3 |
| 4 | 5 | 6 | 7 | 8 | 9 | 10 |
| 11 | 12 | 13 | 14 | 15 | 16 | 17 |
| 18 | 19 | 20 | 21 | 22 | 23 | 24 |
| 25 | 26 | 27 | 28 | 29 | 30 | |
octobre 2023
| | | | | | | |
| --- | --- | --- | --- | --- | --- | --- |
| L | M | M | J | V | S | D |
| | | | | | | 1 |
| 2 | 3 | 4 | 5 | 6 | 7 | 8 |
| 9 | 10 | 11 | 12 | 13 | 14 | 15 |
| 16 | 17 | 18 | 19 | 20 | 21 | 22 |
| 23 | 24 | 25 | 26 | 27 | 28 | 29 |
| 30 | 31 | | | | | |
novembre 2023
| | | | | | | |
| --- | --- | --- | --- | --- | --- | --- |
| L | M | M | J | V | S | D |
| | | 1 | 2 | 3 | 4 | 5 |
| 6 | 7 | 8 | 9 | 10 | 11 | 12 |
| 13 | 14 | 15 | 16 | 17 | 18 | 19 |
| 20 | 21 | 22 | 23 | 24 | 25 | 26 |
| 27 | 28 | 29 | 30 | | | |
décembre 2023
| | | | | | | |
| --- | --- | --- | --- | --- | --- | --- |
| L | M | M | J | V | S | D |
| | | | | 1 | 2 | 3 |
| 4 | 5 | 6 | 7 | 8 | 9 | 10 |
| 11 | 12 | 13 | 14 | 15 | 16 | 17 |
| 18 | 19 | 20 | 21 | 22 | 23 | 24 |
| 25 | 26 | 27 | 28 | 29 | 30 | 31 |
^