2019 Tarifs
7 nuits de
2220 à 3635 Euro
Torretta Barbischio, Gaiole in Chianti - Sienne
3 chambres
3 salles de bain
6 personnes
Piscine Privée
---
Juchée sur le flanc d'un minuscule hameau proche de Gaiole, l'une des villes perchées les plus populaires du Chianti, Torretta Barbischio est un point de départ idéal pour explorer cette célèbre région viticole. Cette propriété empreinte d'histoire remonte au XIVe siècle. Vous pourrez facilement visiter Sienne, Florence et San Gimignano lorsque vous souhaiterez goûter à la flamboyance toscane, cependant cette villa joliment décorée et impeccablement entretenue vous garantit de longues heures de détente et de sérénité absolues. L'hébergement s'élève sur trois niveaux à l'intérieur et trois terrasses à l'extérieur, qui jouissent tous d'une vue imprenable sur les forêts et vignobles du Chianti, et bénéficie en outre d'une belle piscine privée, rendant cette villa idéale pour des familles avec enfants plus âgés ou un groupe d'amis. Un groupe de six personnes pourra amplement y séjourner. Et si vous voyagez avec des passionnés de sport, il existe même une salle de gym bien équipée dans le pool house.
L'intérieur de Torretta Barbischio réserve de merveilleuses surprises : des miroirs raffinés, des tapis kilim aux tons riches et des armoires décorées de fresques s'accordent avec des fenêtres et salles de bain contemporaines élégantes, cependant les simples plaisirs, tels que celui que vous prendrez à contempler le coucher de soleil en dînant sur la terrasse, pourraient bien vous laisser vos plus beaux souvenirs de vacances.
Rez-de-chaussée

Cuisine-salle à manger
Cuisine bien équipée, table de salle à manger et chaises, escalier montant au premier étage, porte vitrée s'ouvrant sur une terrasse meublée, porte s'ouvrant sur une petite terrasse couverte.
Coin bureau
Fauteuil, banc, table, deux chaises, deux tables d'appoint, buffet, bibliothèque.
Cabinet de toilette
Lavabo, WC.
Buanderie
Entièrement équipée.
Premier étage

Salon
Canapé, trois fauteuils, table basse, guéridon, buffet, poêle à granulés, escalier menant au rez-de-chaussée et au second étage, entrée principale.
Chambre 1
Lit double (ne peut pas être converti en lits jumeaux), armoire, commode, fauteuil, banc.
Salle de bain attenante
Douche, lavabo, WC.
Second étage

Chambre 2
Lit double (ne peut pas être converti en lits jumeaux), armoire, commode, canapé, fauteuil.
Salle de bain attenante
Douche, lavabo, WC.
Chambre 3
Lit double (peut être converti en lits jumeaux), armoire, fauteuil, bureau, chaise, repose-pied.
Salle de bain attenante
Douche, lavabo, WC.
Pool house
Salle de gym, canapé, deux fauteuils, table basse, réfrigérateur.
Salle de bain
Douche, lavabo, WC.
Notre avis
Vous serez au paradis à Torreta Barbischio. Cette villa somptueusement restaurée recèle de ravissantes touches toscanes traditionnelles, notamment des plafonds voûtés et sols en terre cuite, de superbes murs en pierre apparente, un intérieur élégant, sans compter des tableaux originaux, des tentures, des salles de bain attenantes et une piscine privée irrésistible qui comprend même un pool house équipée d'une salle de gym et d'une salle de bain. Vous aurez en outre le plaisir de séjourner dans un hameau particulièrement paisible doté d'un excellent restaurant local et de vous trouver à deux pas d'un des joyaux du Chianti, Gaiole.
Notes
Trois chambres. Trois salles de bain, toutes attenantes. Un lit double peut être converti en lits jumeaux, sur demande lors de la réservation. Une prestation de ménage est comprise et fournie trois fois par semaine. Veuillez noter que le jardin de Torretta Barbischio est visible de la maison voisine de la villa et qu'une route longe la propriété, cependant celle-ci est fréquentée uniquement par les résidents locaux.
2 places de stationnement sont disponibles à l'extérieur.
Piscine
La piscine d'eau salée est équipée de marches intégrées au bassin et implantée au cœur d'une grande terrasse en pierre où sont installés une table accompagnée de fauteuils, des chaises longues et des parasols. Un côté de la piscine comprend le pool house, qui abrite un réfrigérateur et une salle de bain avec douche. L'autre côté est bordé d'une petite pelouse. Taille de la piscine : 11 x 5 mètres, avec une profondeur de 1,50 mètre. Ouverte d'avril à octobre, si le temps le permet.
---
Aménagements
Lave-linge dans la maison
Nos amis les animaux ne sont pas admis
Moustiquaires aux fenêtres
Service de nettoyage en milieu de semaine inclus
Chef privé - frais supplémentaires
Cafetière pour café filtre
Cafetière italienne à moka
---
Information supplémentaire
Jour d'arrivée/départ: samedi
Termes et conditions:
merci de lire
Contrat de réservation
La caution est de 500 Euro ou le montant équivalent dans votre devise, est demandée à votre arrivée. Elle sera gardée par le propriétaire pour la durée de votre séjour. Si vous, ou l'un des membres de votre groupe occasionnait des dégâts sur la propriété, veuillez nous contacter aussitôt de façon à ce que nous puissions trouver un arrangement à l'amiable. Un dégât ne signifie pas une dégradation liée à l'usage ou à l'usure.

Route d'approche: Route pavée
À quelle heure peut-on arriver ? Avant quelle heure doit-on quitter la propriété ?
L'arrivée se fait entre 16:00 - 19:00.
Le départ avant 10:00.
Les serviettes de piscine sont-elles fournies ?
comprises - fourni par un prestataire local
Y a-t-il un accès à Internet dans la villa ?
Accès WI-FI gratuit disponible
Linge de maison (Draps - serviettes de toilettes - torchons) pour une semaine: inclus - fourni par un prestataire local
Chauffage s'il est utilisé: par consommation
Ménage de fin de séjour: inclus - fourni par un prestataire local
Taxe de séjour doit être payée à votre arrivée: 1,50 Euro par personne et par nuit pour les 7 premières nuits - quelques exceptions sont applicables
Lit pour bébé: 1 disponible sur demande sans coût supplémentaire
Chaise haute: 1 disponible sur demande sans coût supplémentaire
Frais supplémentaires en option: la climatisation est facturée selon la consommation au tarif de 0,40 euros par kw
Service de conciergerie
Parfois, la villa est tout ce dont vous avez besoin, mais si vous êtes tenté par la culture, l'excitation et l'activité que la Toscane a à offrir, alors le service de conciergerie gratuit To Toscane pourrait être pour vous. Travaillant aux côtés de nos partenaires et professionnels locaux triés sur le volet, votre concierge est là pour vous assurer que vous avez des expériences uniques à garder en souvenir. Au moment de la réservation ou à tout moment avant l'arrivée à votre villa, votre concierge se fera un plaisir de discuter des exigences supplémentaires pour rendre votre séjour plus mémorable. Cela peut inclure n'importe quoi de l'organisation d'un service de magasinage avant l'arrivée à la réservation d'un chef privé pour un repas spécial.
Service de conciergerie
Email: concierge@to-tuscany.com
---

Demande pour d'autres dates
Répondez aux questions ci-dessous du mieux que vous pourrez et l'un de nos agents spécialisés sur la Toscane vous contactera
---
Ce sont les informations dont nous avons besoin pour le moment.
Cliquez à présent sur "envoyer" et l'un de nos agents spécialisé sur la Toscane prendra contact avec vous très bientôt.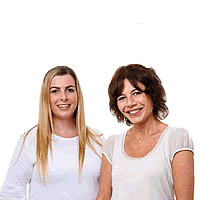 L'équipe To Toscane

Tel: +33 (0)187210355
Tarifs de la villa
Plage de dates
Prix pour 7 nuits
10 Nov - 15 Déc 2018
2200 Euro
15 Déc - 29 Déc 2018
2300 Euro
Plage de dates
Prix pour 7 nuits
29 Déc - 05 Jan 2019
2325 Euro
05 Jan - 23 Mar 2019
2220 Euro
23 Mar - 01 Juin 2019
2325 Euro
01 Juin - 22 Juin 2019
2830 Euro
22 Juin - 24 Aoû 2019
3635 Euro
24 Aoû - 14 Sep 2019
2830 Euro
14 Sep - 09 Nov 2019
2325 Euro
09 Nov - 14 Déc 2019
2220 Euro
14 Déc - 28 Déc 2019
2325 Euro
---
A quoi ressemble l'intérieur de la villa?
Rez de chaussée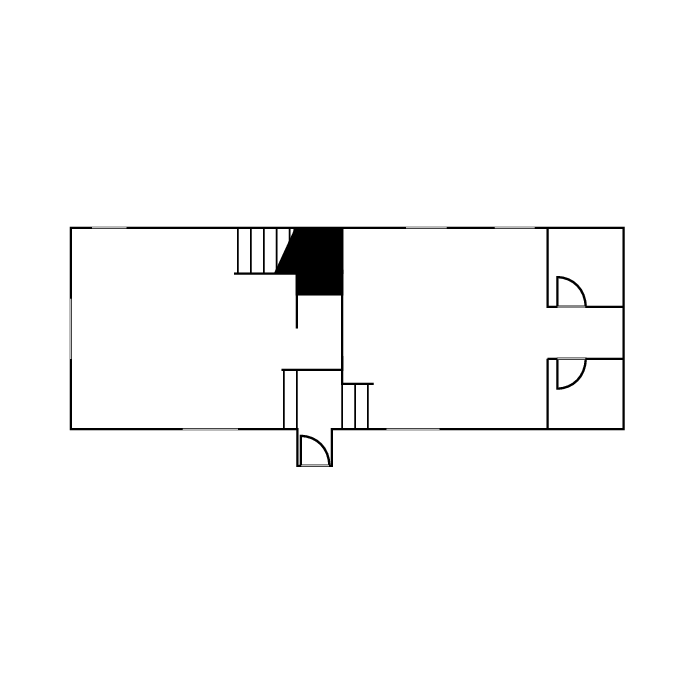 Premier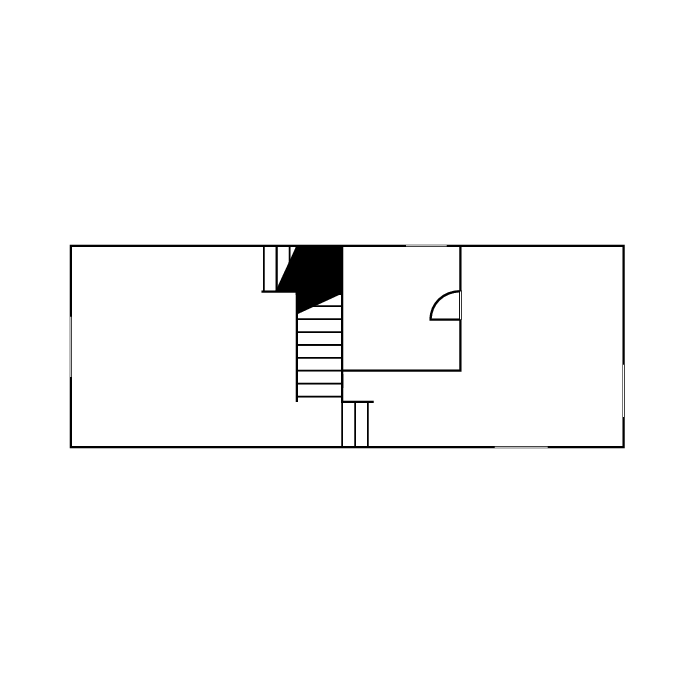 Deuxième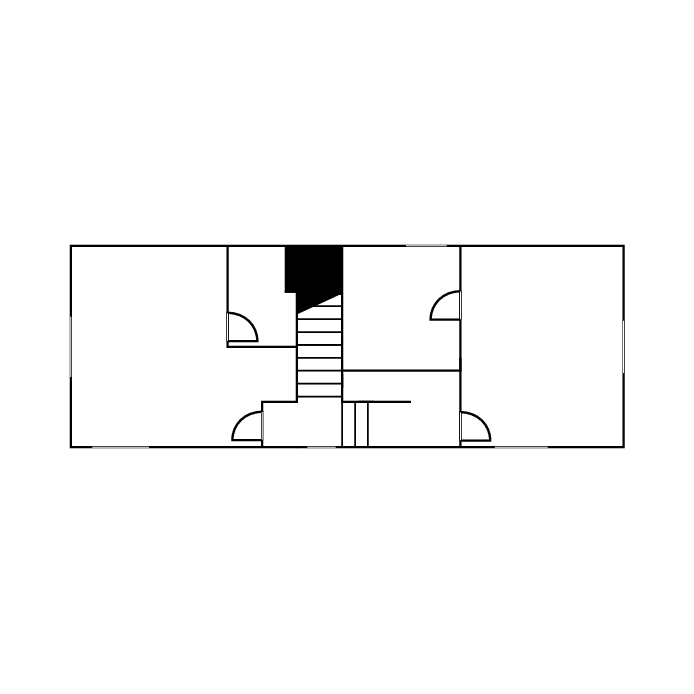 ---
Emplacement de la villa
À quelle distance se trouvent les aéroports? Distances et temps de conduite
Aéroport de Florence: 88km - 1h 15m
Aeroporto Perugia: 124km - 1h 43m
Aeroporto Pisa: 148km - 1h 52m
À quelle distance se trouvent les villes les plus proches? Distances et temps de conduite
Gaiole in Chianti: 3km - 0h 05m
Radda in Chianti: 13km - 0h 19m
San Gusme: 19km - 0h 28m
Le village le plus proche est Barbischio, qui se trouve juste derrière la villa. Il ne dispose pas de magasins mais un restaurant, le Papavero, se situe à 50 mètres environ de la villa.
La ville la plus proche est Gaiole in Chianti qui offre un choix de magasins et de restaurants. Elle se trouve à 3 km environ.

---

Plus d'options
Aéroport

Gare

Club de Golf

Restaurant

Activités

Ville

Tennis

Equitation

Plage

Guest reviews: Torretta Barbischio
---
novembre 2018
| | | | | | | |
| --- | --- | --- | --- | --- | --- | --- |
| L | M | M | J | V | S | D |
| | | | 1 | 2 | 3 | 4 |
| 5 | 6 | 7 | 8 | 9 | 10 | 11 |
| 12 | 13 | 14 | 15 | 16 | 17 | 18 |
| 19 | 20 | 21 | 22 | 23 | 24 | 25 |
| 26 | 27 | 28 | 29 | 30 | | |
décembre 2018
| | | | | | | |
| --- | --- | --- | --- | --- | --- | --- |
| L | M | M | J | V | S | D |
| | | | | | 1 | 2 |
| 3 | 4 | 5 | 6 | 7 | 8 | 9 |
| 10 | 11 | 12 | 13 | 14 | 15 | 16 |
| 17 | 18 | 19 | 20 | 21 | 22 | 23 |
| 24 | 25 | 26 | 27 | 28 | 29 | 30 |
| 31 | | | | | | |
janvier 2019
| | | | | | | |
| --- | --- | --- | --- | --- | --- | --- |
| L | M | M | J | V | S | D |
| | 1 | 2 | 3 | 4 | 5 | 6 |
| 7 | 8 | 9 | 10 | 11 | 12 | 13 |
| 14 | 15 | 16 | 17 | 18 | 19 | 20 |
| 21 | 22 | 23 | 24 | 25 | 26 | 27 |
| 28 | 29 | 30 | 31 | | | |
février 2019
| | | | | | | |
| --- | --- | --- | --- | --- | --- | --- |
| L | M | M | J | V | S | D |
| | | | | 1 | 2 | 3 |
| 4 | 5 | 6 | 7 | 8 | 9 | 10 |
| 11 | 12 | 13 | 14 | 15 | 16 | 17 |
| 18 | 19 | 20 | 21 | 22 | 23 | 24 |
| 25 | 26 | 27 | 28 | | | |
mars 2019
| | | | | | | |
| --- | --- | --- | --- | --- | --- | --- |
| L | M | M | J | V | S | D |
| | | | | 1 | 2 | 3 |
| 4 | 5 | 6 | 7 | 8 | 9 | 10 |
| 11 | 12 | 13 | 14 | 15 | 16 | 17 |
| 18 | 19 | 20 | 21 | 22 | 23 | 24 |
| 25 | 26 | 27 | 28 | 29 | 30 | 31 |
avril 2019
| | | | | | | |
| --- | --- | --- | --- | --- | --- | --- |
| L | M | M | J | V | S | D |
| 1 | 2 | 3 | 4 | 5 | 6 | 7 |
| 8 | 9 | 10 | 11 | 12 | 13 | 14 |
| 15 | 16 | 17 | 18 | 19 | 20 | 21 |
| 22 | 23 | 24 | 25 | 26 | 27 | 28 |
| 29 | 30 | | | | | |
mai 2019
| | | | | | | |
| --- | --- | --- | --- | --- | --- | --- |
| L | M | M | J | V | S | D |
| | | 1 | 2 | 3 | 4 | 5 |
| 6 | 7 | 8 | 9 | 10 | 11 | 12 |
| 13 | 14 | 15 | 16 | 17 | 18 | 19 |
| 20 | 21 | 22 | 23 | 24 | 25 | 26 |
| 27 | 28 | 29 | 30 | 31 | | |
juin 2019
| | | | | | | |
| --- | --- | --- | --- | --- | --- | --- |
| L | M | M | J | V | S | D |
| | | | | | 1 | 2 |
| 3 | 4 | 5 | 6 | 7 | 8 | 9 |
| 10 | 11 | 12 | 13 | 14 | 15 | 16 |
| 17 | 18 | 19 | 20 | 21 | 22 | 23 |
| 24 | 25 | 26 | 27 | 28 | 29 | 30 |
juillet 2019
| | | | | | | |
| --- | --- | --- | --- | --- | --- | --- |
| L | M | M | J | V | S | D |
| 1 | 2 | 3 | 4 | 5 | 6 | 7 |
| 8 | 9 | 10 | 11 | 12 | 13 | 14 |
| 15 | 16 | 17 | 18 | 19 | 20 | 21 |
| 22 | 23 | 24 | 25 | 26 | 27 | 28 |
| 29 | 30 | 31 | | | | |
août 2019
| | | | | | | |
| --- | --- | --- | --- | --- | --- | --- |
| L | M | M | J | V | S | D |
| | | | 1 | 2 | 3 | 4 |
| 5 | 6 | 7 | 8 | 9 | 10 | 11 |
| 12 | 13 | 14 | 15 | 16 | 17 | 18 |
| 19 | 20 | 21 | 22 | 23 | 24 | 25 |
| 26 | 27 | 28 | 29 | 30 | 31 | |
septembre 2019
| | | | | | | |
| --- | --- | --- | --- | --- | --- | --- |
| L | M | M | J | V | S | D |
| | | | | | | 1 |
| 2 | 3 | 4 | 5 | 6 | 7 | 8 |
| 9 | 10 | 11 | 12 | 13 | 14 | 15 |
| 16 | 17 | 18 | 19 | 20 | 21 | 22 |
| 23 | 24 | 25 | 26 | 27 | 28 | 29 |
| 30 | | | | | | |
octobre 2019
| | | | | | | |
| --- | --- | --- | --- | --- | --- | --- |
| L | M | M | J | V | S | D |
| | 1 | 2 | 3 | 4 | 5 | 6 |
| 7 | 8 | 9 | 10 | 11 | 12 | 13 |
| 14 | 15 | 16 | 17 | 18 | 19 | 20 |
| 21 | 22 | 23 | 24 | 25 | 26 | 27 |
| 28 | 29 | 30 | 31 | | | |
novembre 2019
| | | | | | | |
| --- | --- | --- | --- | --- | --- | --- |
| L | M | M | J | V | S | D |
| | | | | 1 | 2 | 3 |
| 4 | 5 | 6 | 7 | 8 | 9 | 10 |
| 11 | 12 | 13 | 14 | 15 | 16 | 17 |
| 18 | 19 | 20 | 21 | 22 | 23 | 24 |
| 25 | 26 | 27 | 28 | 29 | 30 | |
décembre 2019
| | | | | | | |
| --- | --- | --- | --- | --- | --- | --- |
| L | M | M | J | V | S | D |
| | | | | | | 1 |
| 2 | 3 | 4 | 5 | 6 | 7 | 8 |
| 9 | 10 | 11 | 12 | 13 | 14 | 15 |
| 16 | 17 | 18 | 19 | 20 | 21 | 22 |
| 23 | 24 | 25 | 26 | 27 | 28 | 29 |
| 30 | 31 | | | | | |
^