Fashion Blogger Competition 2017
Enter our blogger competition to win a week in a Tuscany villa!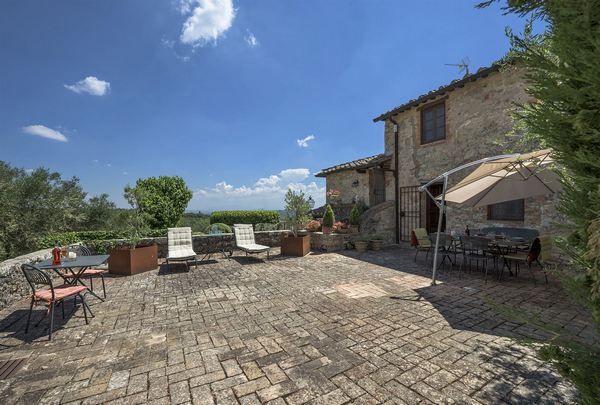 Fashion has a long tradition in Tuscany; it is the birthplace of designer brands such as Roberto Cavalli, Gucci, Emilio Pucci and Patrizia Pepe. It is also home to a variety of fashion outlets and pop-up designer shops, making it the perfect destination for a shopping holiday.
We are looking for fashion bloggers to write a blog post with tips on how to dress like a stylish Italian - what colours and patterns do you think perfectly capture Tuscan style? We'd also like to hear fashionistas' advice on how to best pack for a holiday to Tuscany – including versatile outfits that will suit daytime and evening adventures.

How to enter:
1. Write a blog post with images outlining your advice on how to capture Tuscan style – what colours and patterns do you think best reflect this beautiful country? Include a followed link to our page on shopping (https://www.to-tuscany.com/travel-guide/things-to-do/shopping-in-tuscany/)
2. Email sophie@to-tuscany.com with your entry and include:
- A link to your blog post with your entry
- Your contact details: (full name, address and phone number)
3. Tweet your entry to us on Twitter @ToTuscany

Top Prize
The winner of the competition will receive a week's stay at La Stalla in Montebuoni in Tuscany, which sleeps up to 4 people plus a guided tour to the nearest designer outlets plus 500 GBP towards travel expenses.

Runner's Up
The short-listed entrants will receive TBC
Please note: we may collate top tips and advice onsite with a blogger credit

Deadline
10th July 2017

Judging
The entries will be read and judged by in-house To Tuscany consultant, Barbara Parrini, who will make the final decision on the most original and interesting entry. The competition is open to invited bloggers only from 5th June 2017 and closes at midnight on 10th July 2017. Winners of the competition and the prize draws will be notified by 17thJuly 2017.